Ansonia Super Pawn
Ansonia, CT
This Super Pawn Shop is probably the most popular pawn shop on Main Street, Ansonia. Lots of real deals inside. There's a parking area behind the store.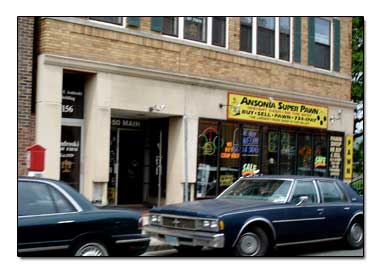 They have a great selection of gold jewelry, and will even buy your scrap gold.
If you travel north on Main street, the Super Pawn Shop is on the left, and not far from the Ansonia Post Office. It's suppose to open at 10am, but sometimes they open late. Closed on Sundays.
The Ansonia Railroad Station is practically behind it.
---